As 2016 drew to a close, we asked educators in variety of positions to reflect on what they have learned this year. Here, a quartet of superintendents offer thoughts on leadership, PBL, and the challenges of turning around schools and districts.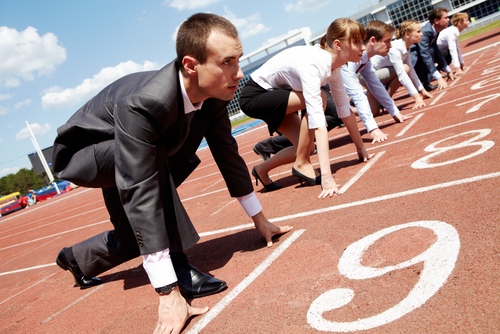 Turning Around a District is a Marathon, not a Sprint
Coming into the 2016 school year, a key element of our work has been to devise a "local innovation plan" involving education leaders and community stakeholders to achieve approval as a Texas Education Agency District of Innovation. Innovative curriculum and instructional methods along with parent engagement and community participation have been major priorities in the district's plan we set forth. One of our biggest lessons learned, has been the process in which we bring about change – in small incremental steps. We found including our school leaders first has worked well so they can continue to build community involvement on their campuses.
In partnership with myON, a personalized literacy environment providing thousands of on-demand digital books, we set out to promote innovation through literacy bringing together our students, educators, families, and community to share in closing the literacy gap. To this end, bringing about a community of readers has been a gradual and developmental approach along with conveying a message of working together.
With the strong literacy push, our students and teachers have started tracking literacy engagement by measuring time spent reading and analyzing data weekly to ensure improvement is happening in every classroom and on every level. This initial commitment has been a major step in the next phase of bringing aboard family involvement and community outreach. In 2017, we look forward to continued "Growth Through Innovation" in Manor ISD. —Dr. Royce Avery, Superintendent of Manor Independent School (TX)
PBL Teaches Educators Flexibility in Lesson Planning
Student engagement is critical in learning. Through student engagement, deeper learning takes place and students take ownership of their efforts while becoming empowered as critical thinkers. 2016 has been a year where educators at Congress Elementary School have continued to hone their skills in adopting project-based learning (PBL) while incorporating a cross-curricular STEAM focus. So far we've seen a dramatic increase in student participation, quality learning, and real-world application. Using pre-built curriculum resources, such as Defined STEM, helps support teachers in creating cross-curricular, project-based lessons, saves hours of time spent building lessons, and allows for students individual creativity to shine. As a school, we've learned that allowing for flexibility in what happens versus what was originally planned is another important aspect of PBL. Flexibility allows for the unforeseen to become a tremendous learning opportunity with great benefits. As 2016 comes to a close, we will continue to learn the benefits of PBL and real-world authentic problem solving to better engage our students while preparing them for careers of tomorrow. —Dr. Stephanie Miller, Superintendent and Principal of Congress Elementary School District (AZ)